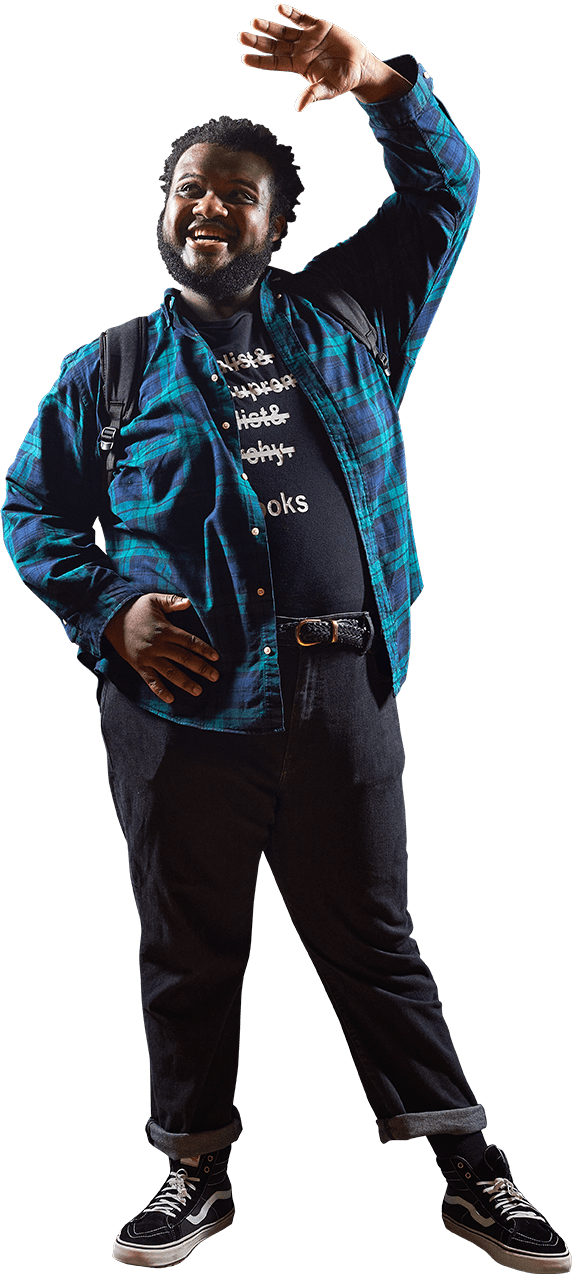 Jaquel is grateful to be making his professional debut in this iconic production. He recently graduated from Point Park University with a degree in Musical Theatre. He sends all of his love to Michael, Stephen, this stunning cast, Telsey+Co, Barbara, and Woolly Mammoth. For my family. God is good, y'all!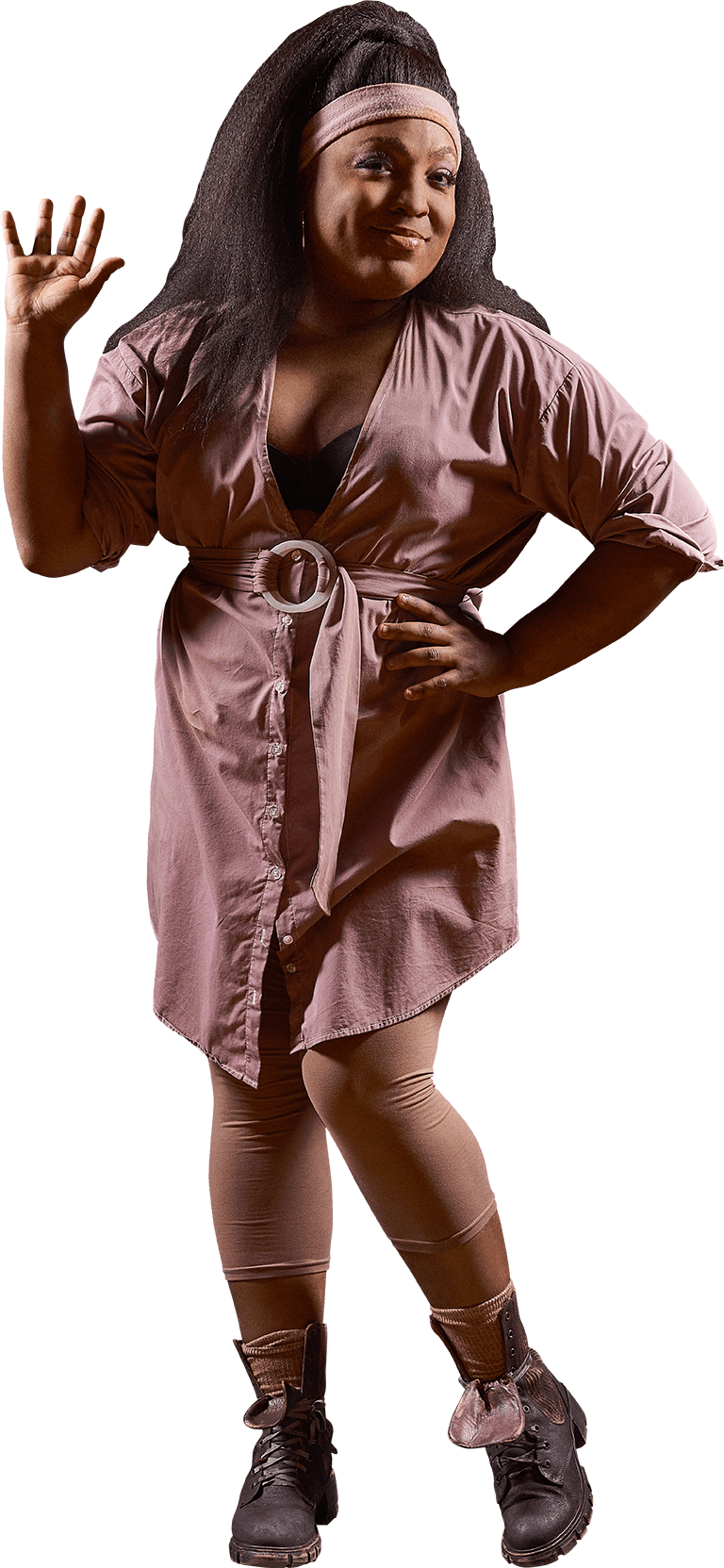 Morgan is an Obie Award–winning actress and storyteller. She is the 2021 recipient of The Mark O'Donnell Prize. Her performance in A Strange Loop Off-Broadway garnered her the distinction of being the first openly Transgender actress to originate a role in a Pulitzer Prize–winning piece of theater. L Morgan was recently cast to portray the title role in the British musical adaptation of the novel The Danish Girl, being workshopped in London. She is also developing a number of projects, including a new play, formerly titled The Women (2021), last seen in Ars Nova's Vision Residency. In the studio, L Morgan can be heard singing Simon and McGuire's "The Dream" on The Rainbow Lullaby Album (Broadway Records). "She needed a hero, so that's what she became."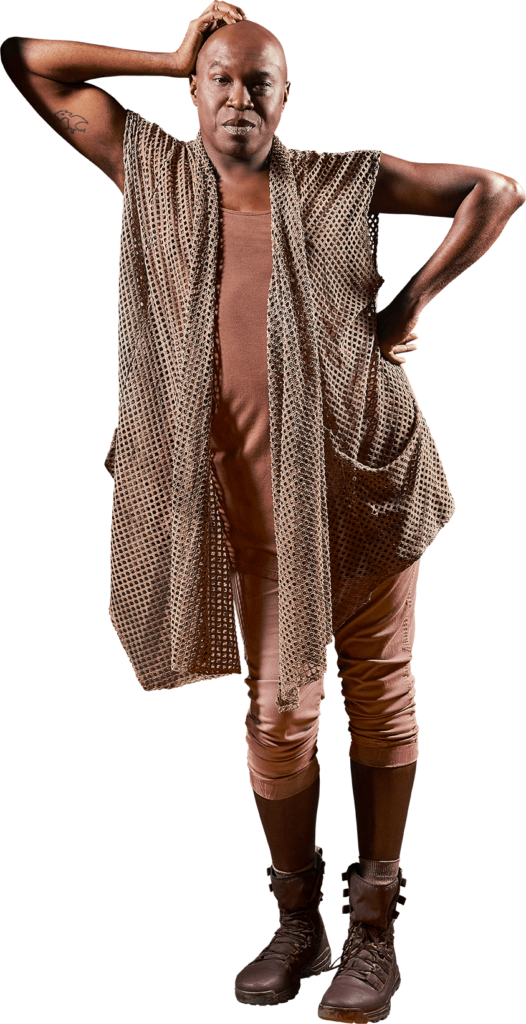 James Jackson, Jr.
(he/him)
Thought 2
James is an actor, musician, and cabaret artist based in New York and originally from Massachusetts. An Obie Award winner (A Strange Loop, Off-Broadway at Playwrights Horizons) and a featured singer with the Radio City Christmas Spectacular, James' cabaret/solo work (Shady Sings the Blues, The Black-Ups) has been seen at Joe's Pub at the Public Theater, Boston's Club Oberon at the American Repertory Theatre, as well as the Lyric Theatre of Los Angeles, The Green Room42, Feinstein's/54 Below, and The Post Office Cabaret in Provincetown. National Tours: Andrew Lloyd Webber's Whistle Down the Wind. Regional credits include Dreamgirls (DASH Supporting Actor Award), Henri Gabler (Exigent Theatre), The Wild Party (SpeakEasy Stage). He's proudly been blocked by both Kirstie Alley and Taylor Dayne. This show is always dedicated to his mother—I miss you. Thank you to DGRW. And all of my love to Tom.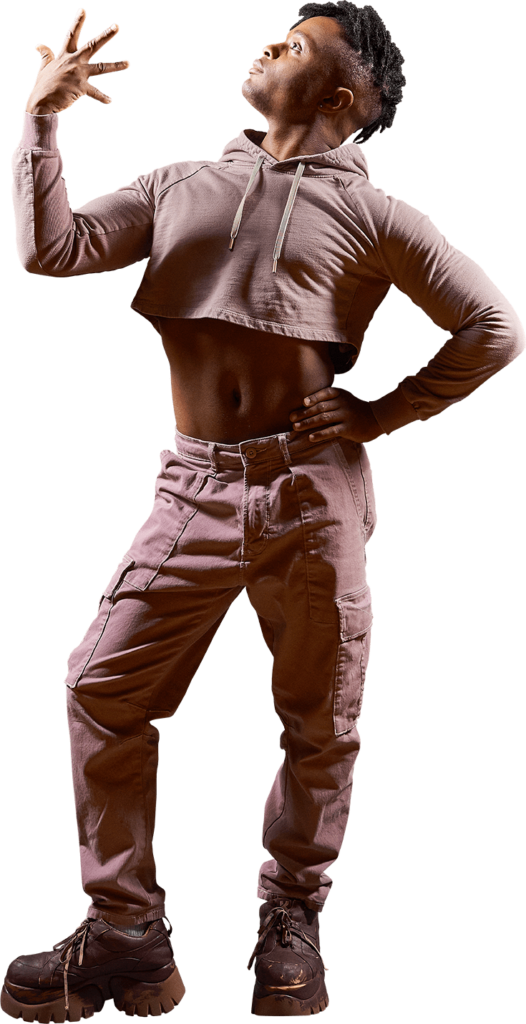 John-Michael Lyles
(he/him)
Thought 3
Credits include Sweeney Todd (Barrow), This Ain't No Disco (Atlantic), The Flick (Barrow), Brooklynite (Vineyard), Big River and 1776 (Encores!), Bliss (5th Ave), Art of Falling (Second City), Choir Boy (Guthrie). TV: "The Other Two," "Chicago PD," "NCIS: New Orleans." Film: Blind. Writing: Shoot for the Moon, additional music for We're Gonna Die (Second Stage), Vivace Award, DGF Fellow, MTF Maker, 5th Ave's RYV. For Ashley Daché Lyles, Mom, Dad, Remy, 4B, K. Colaneri, PaceMT, BTWHSPVA!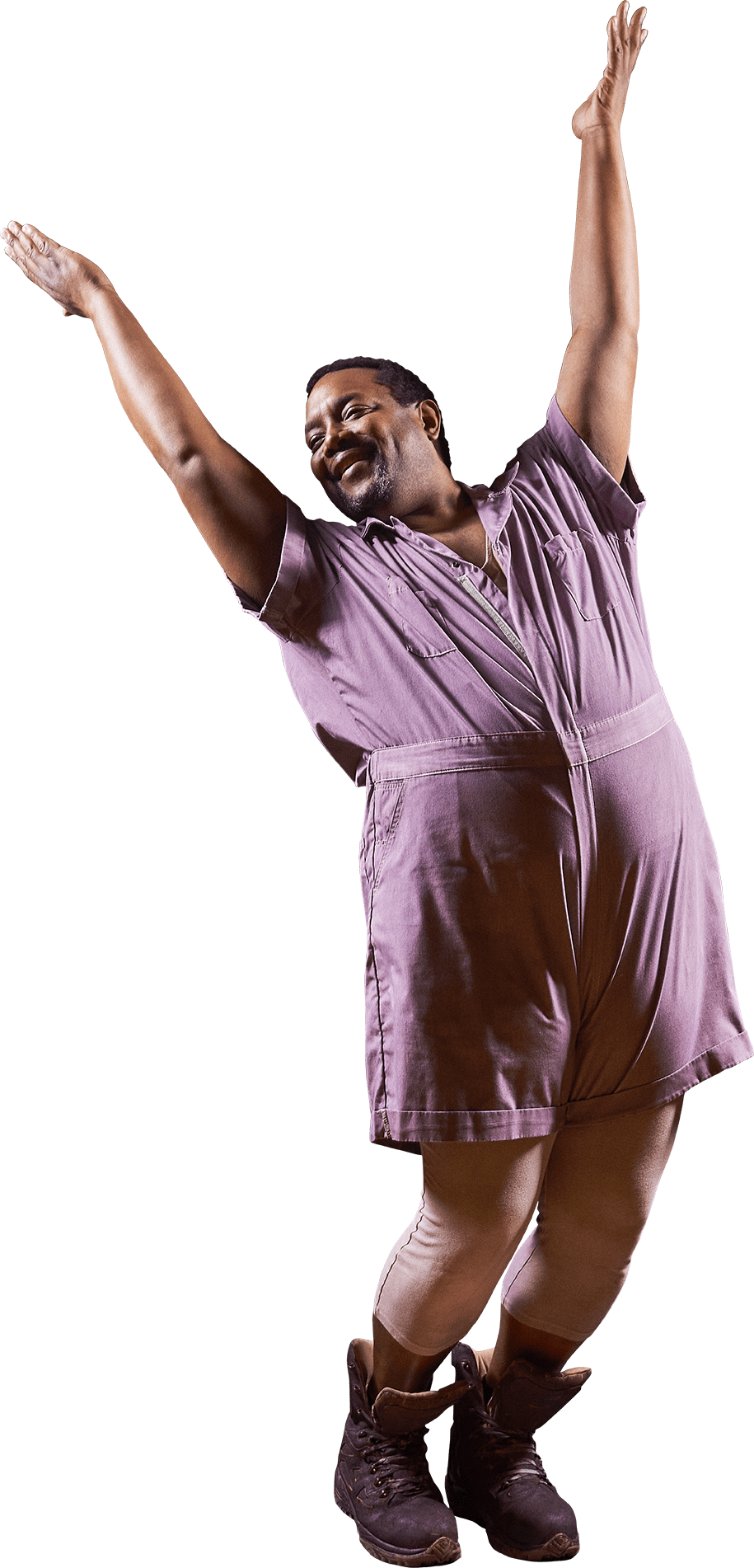 John-Andrew Morrison
(he/him)
Thought 4
John won a Lucille Lortel and an Obie Award for his work in the Pulitzer Prize–winning A Strange Loop (Playwrights Horizons and Page 73) and reprised his role at the Woolly Mammoth Theatre Company in Washington, D.C. He is also an Outer Critics Circle honoree for his performance in the Off-Broadway premiere of Blues for an Alabama Sky with KEEN Company. John-Andrew spent many years working at La Mama with George Ferencz as a member of The Experimentals, working on readings, workshops, and productions of around 50 new plays. His work has been seen throughout the country at theaters including the Hartford Stage, Baltimore Center Stage, Cincinnati Playhouse in the Park, La Jolla Playhouse, and A.R.T. His TV work includes "The Last O.G." and the pilot "West 40s." He is a co-host and co-creator of the podcast "5 Questions with James and JAM" with James Jackson, Jr. He is also a guest interviewer for "The Live at the Lortel" podcast with host Eric Ostrow. He holds a BA in Theater Arts from Brandeis University and an MFA in Acting from U.C.S.D. This Broadway debut is for his family and especially his mom. He wants to thank his family for the prayers, worry, and support. Thank you, George.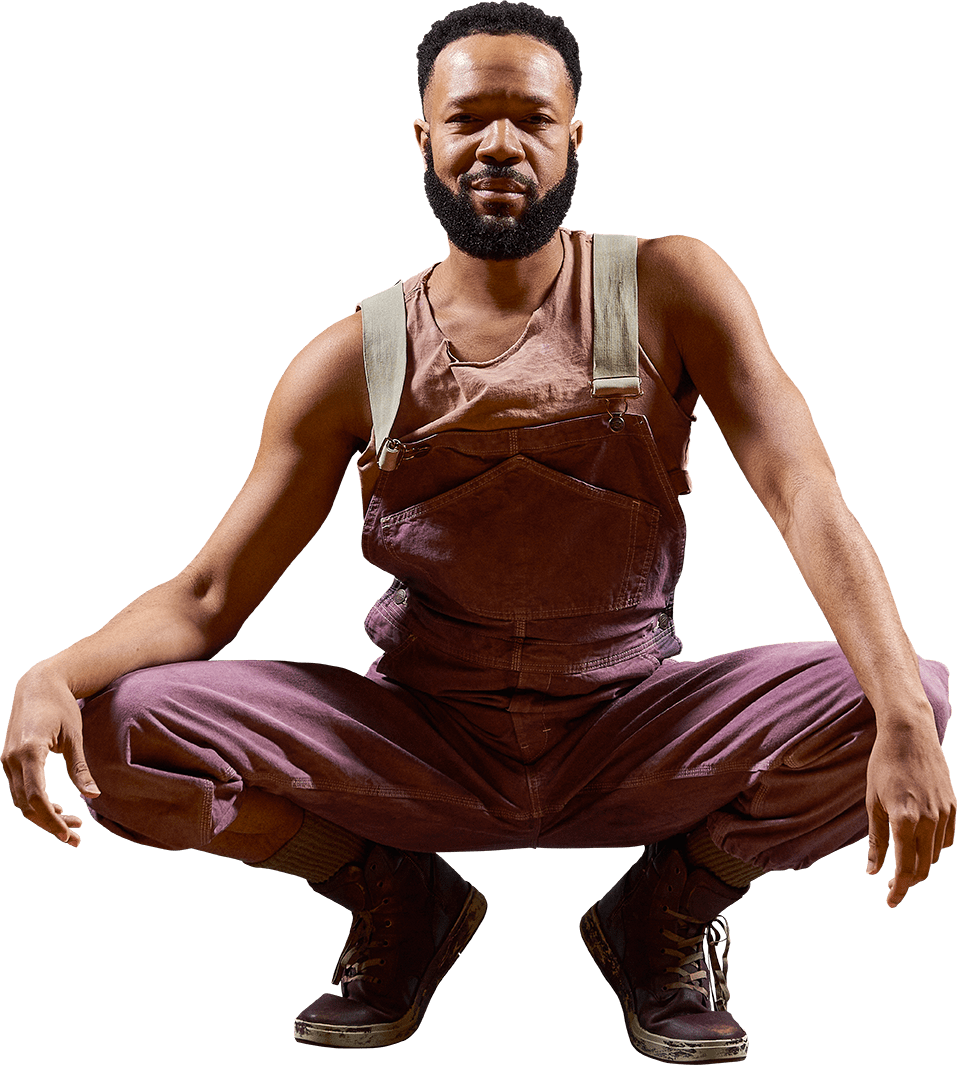 Jason is so very happy to be back in the loop telling this story, with this family. He was last seen in both the Woolly Mammoth production of A Strange Loop and the original Playwrights Horizons production, for which he won an Obie Award. Other credits include the Broadway and national touring companies of The Lion King and countless credits on stages across the country including Actors Theater of Louisville, Denver Center, and The MUNY. On TV you could spot him on "High Maintenance," "Chicago Fire," "Dash and Lily," "Flatbush Misdemeanors," and "Betty." Upcoming: the film Home Free. Shout-outs to the folks at Nicolosi & Co. and, as always, DVS and V. He would like to dedicate this run and every other run of A Strange Loop to Darius Smith, and especially Keldon LaVar Price and Rich Affannato. I wish you could've seen our show. You would've loved it.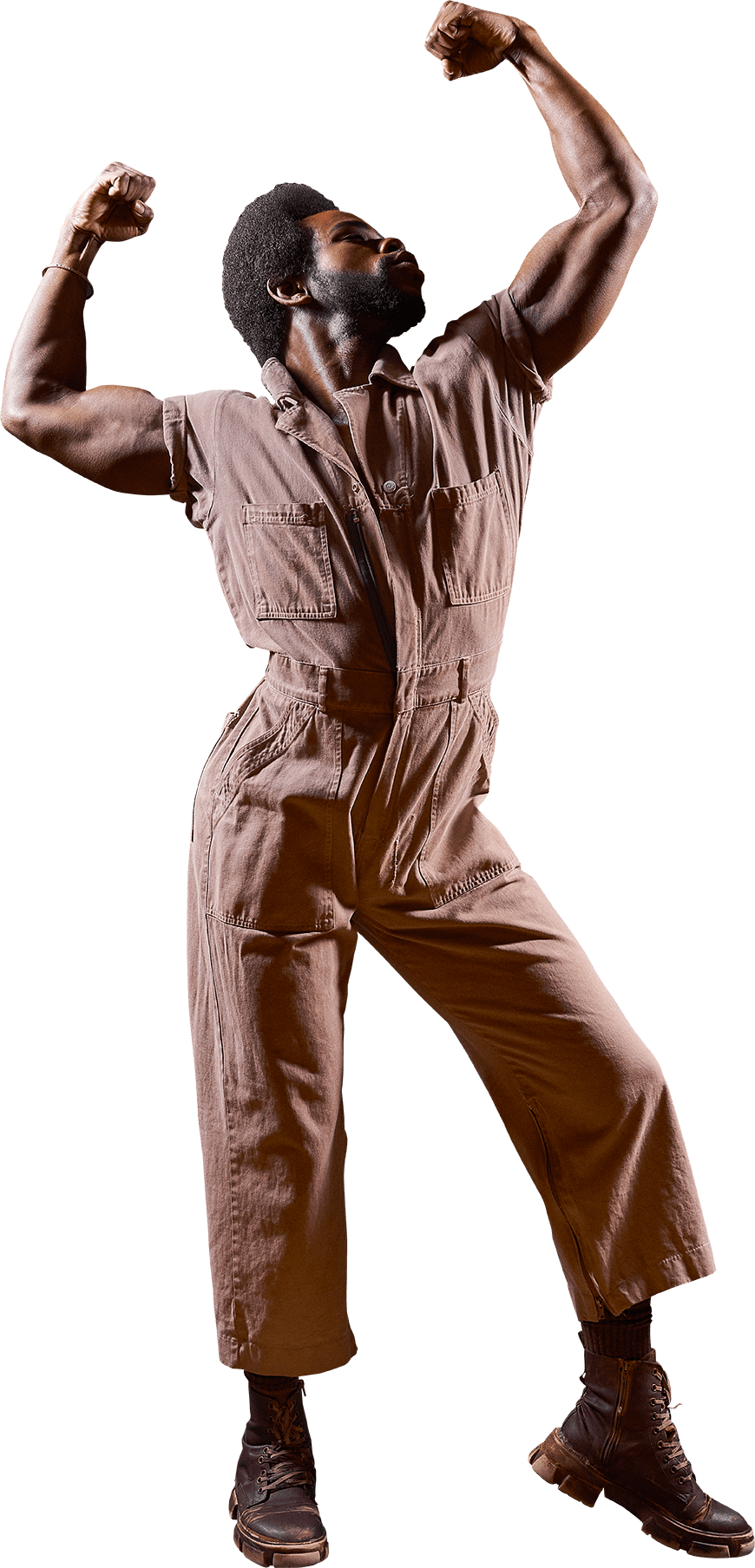 Broadway: Hair. Select Off-Bway/NY: Pulitzer Prize–winning A Strange Loop (Playwrights Horizons), The Loophole (NY Public), Civil War Christmas (NYTW), and This Ain't No Disco (NYSF). Select Regional: A Ghost in Satin (Williamstown), Nick's Flamingo Grill (Alliance), Camino Real (Goodman), The Brothers Size (Old Globe), Rent (Syracuse Stage), Jesus Christ Superstar (Lyric Opera House), Smokey Joe's Cafe (New Theatre). Film/TV: A Thousand and One, Girl Most Likely, Citizen Zero, "The Knick," "The Blacklist," "Royal Pains," "Z: The Beginning Of Everything," "Shades of Blue," "A Gifted Man," the voice of Shadow in Tear, Suture, Scab (to be released 2022). Recordings/In Concert: The Double Threat Trio (Demo, PCLO), Muscles: The Sun God (Jim Rado, Steve Margoshes), Voices in Ohio with The Bengsons (Ars Nova), Showboat (Carnegie Hall). Trained at the School of Drama at Carnegie Mellon. Obie 2020 & a Craig Noel Award (The Brothers Size).
Michael R. Jackson
Playwright, Composer, Lyricist
The 2020 Pulitzer Prize and New York Drama Critics' Circle–winning A Strange Loop (which had its 2019 world premiere at Playwrights Horizons in association with Page 73 Productions) was called "a full-on laparoscopy of the heart, soul, and loins" and a "gutsy, jubilantly anguished musical with infectious melodies" by Ben Brantley for The New York Times. In The New Yorker, Vinson Cunningham wrote, "To watch this show is to enter, by some urgent, bawdy magic, an ecstatic and infinitely more colorful version of the famous surreal lithograph by M. C. Escher: the hand that lifts from the page, becoming almost real, then draws another hand, which returns the favor." In addition to A Strange Loop, he wrote book, music, and lyrics for White Girl in Danger. Awards and associations include a New Professional Theatre Festival Award, a Jonathan Larson Grant, a Lincoln Center Emerging Artist Award, an ASCAP Foundation Harold Adamson Award, a Whiting Award, the Helen Merrill Award for Playwriting, an Outer Critics Circle Award, a Drama Desk Award, an Obie Award, an Antonyo Award, a Fred Ebb Award, a Windham-Campbell Prize, and a Dramatists Guild Fellowship. He is an alum of Page 73's Interstate 73 Writers Group
Raja Feather Kelly
Choreographer
Raja is a choreographer and director, and the Artistic Director of the feath3r theory, a dance theater and media company based out of Brooklyn. He is a three-time Princess Grace Award winner (2017, 2018, 2019), a 2020 Obie Award winner, and an Outer Critics Circle Award honoree for choreography for the Pulitzer-winning musical A Strange Loop. Raja was also the 2019–2021 Randjelović/Stryker Resident Commissioned Artist at New York Live Arts, an inaugural Jerome Hill Artist Fellow, and a 2019 Creative Capital Award recipient. His choreography has also garnered a 2018 Breakout Award from the Stage Directors and Choreographers Foundation (SDCF) and the Solange MacArthur Award for New Choreography (2016), and he was Dance Magazine's inaugural Harkness Promise Award (2018). He is the 2019 SDCF Joe A. Callaway Award finalist for outstanding choreography of Fairview (Soho Rep, Berkeley Rep, TFANA, and winner of the 2019 Pulitzer Prize for Drama). Frequent collaborators include Lileana Blain-Cruz, Branden Jacobs-Jenkins, Sarah Benson, and Michael R. Jackson. Over the past decade, he has created 16 evening-length premieres with his company the feath3r theory, the most recent premiere being WEDNESDAY at New York Live Arts. He also directs and choreographs extensively for Off-Broadway theater in New York City. Recent works include We're Gonna Die at Second Stage Theater, MacBeth in Stride at A.R.T., and A Strange Loop at Woolly Mammoth. Upcoming Projects include On Sugarland at New York Theatre Workshop, SUFFS at The Public Theater, and Lempicka at La Jolla Playhouse.
Stephen Brackett
Director
Broadway: The Lightning Thief (Longacre Theater), Be More Chill (Lyceum Theatre). Off-Broadway: A Strange Loop (Playwrights Horizons/Page 73, Woolly Mammoth, Obie and Drama Desk Awards), Be More Chill (Signature and Two River Theaters), The Lightning Thief (TheaterWorks USA/National Tour), Buyer & Cellar (Rattlestick and Barrow Street Theaters/National Tour), The Mad Ones (Prospect Theater), Ultimate Beauty Bible (Page 73), Wringer (NYCCT), Carnival Kids (Lesser America), The Correspondent (Rattlestick), After (Partial Comfort), The Material World (Dixon Place), Be a Good Little Widow (Ars Nova), and The Tenant (Woodshed Collective). Regional: Fall Springs (Barrington Stage), Significant Other (Geffen Playhouse), I Now Pronounce (Humana Festival), Le Switch (About Face), The Great Pretender (TheatreWorks Silicon Valley). London: Be More Chill (The Shaftsbury Theater and The Other Palace) and Buyer & Cellar (Menier Chocolate Factory). Upcoming: AD 16 (The Olney Theater), To My Girls (Second Stage), and Radiant Baby (Two River).
Rona Siddiqui
Music Supervisor
Obie Award–winning Music Director for the Off-Broadway and Broadway productions of A Strange Loop. (Off-Broadway): Bella: An American Tall Tale (Playwrights Horizons), Who's Your Baghdaddy: Or How I Started the Iraq War (St. Luke's). Composer/Lyricist: Recipient of a Larson Grant and a Ziegfeld award. Musicals: Salaam Medina: Tales of a Halfghan, One Good Day, Hip Hop Cinderella. Orchestrations: An Untitled New Play by Justin Timberlake (Pittsburgh CLO), Halfghan on a Mission (Kennedy Center), Like They Do It in the Movies (Broadway Records).
Charlie Rosen
Orchestrations
Charlie Rosen is a Tony Award–winning and Grammy-nominated composer and orchestrator whose music has been heard on stages and screens around the world. Recent Broadway credits include Some Like It Hot (Orchestrations); Be More Chill (Music Sup./Orchestrations); Moulin Rouge! (Orchestrations, Tony Award); Prince of Broadway (Orchestrations); American Psycho (Assoc. MD/Keys); The Visit (Guitar/Zither); Honeymoon in Vegas (Orchestrations); Cyrano de Bergerac (Composer); One Man, Two Guv'nors (Music Director, Bass); 13 The Musical (Guitars, Bass, Keys), Bloody Bloody Andrew Jackson (Assoc. MD, Bass, addl. Orch.).
Arnulfo Maldonado
Scenic Design
Broadway: Trouble in Mind (Roundabout). Off-Broadway: Shhhh (Atlantic); one in two (The New Group); Nollywood Dreams, School Girls… (MCC); Sugar in Our Wounds (MTC, Lucille Lortel Award); A Strange Loop (Special Citation Obie), Selling Kabul, Dance Nation (Playwrights Horizons); To My Girls (Second Stage); Fires in the Mirror (Signature). Regional: Alley Theatre, Berkeley Rep, CTG, Guthrie, Steppenwolf, Woolly Mammoth. International Tour: The Magnetic Fields: 50 Song Memoir. 2020 Obie Sustained Excellence in Set Design, Princess Grace Fabergé Theater Award, Henry Hewes Design Award nominee. For Brian. arnulfomaldonado.com
Montana Levi Blanco
Costume Design
Broadway: The Skin of Our Teeth. Select Off-Broadway: Ain't No Mo', Fairview, Is God Is, The House That Will Not Stand, Fefu and Her Friends, 'Daddy', The Death of the Last Black Man, He Brought Her Heart in a Box, Fabulation, In the Blood, Red Speedo, Pipeline, O, Earth, and WAR. Winner of the Special Drama Desk Award, Lucille Lortel Award, two Henry Hewes Design Awards, and two OBIE Awards. Education: Oberlin College & Conservatory of Music, Brown University, and the Yale School of Drama.
Jen Schriever
Lighting Design
Broadway: Birthday Candles, Lackawanna Blues, Grand Horizons, What the Constitution Means to Me, Lifespan of a Fact, Eclipsed, Ghetto Klown. Off-Broadway work has been seen at Second Stage, The Atlantic, Playwrights Horizons, Signature, MCC, Roundabout, MTC, New York Theatre Workshop, The Public, The Vineyard, Women's Project, Playwrights Realm, Primary Stages. Current: Blue Man Group National Tour. Opera: Fledermaus, Pearl Fishers (Metropolitan); Faust, Midsummer, Traviata (Mariinsky, Russia). Adjunct: Purchase. Mom: Henry. jenschriever.com
(he/him) Broadway: Oklahoma! (Tony nom., Drama Desk nom.), Honeymoon in Vegas (Drama Desk nom.), Chaplin (Drama Desk Award), The Winslow Boy, The Importance of Being Earnest, Present Laughter. Off-Broadway: Judgment Day (Park Avenue Armory), Oklahoma! (St. Ann's), Cleopatra, One Day the Musical, The Weir, Why Torture Is Wrong…, Emergence-See!, Rainbow Kiss, Dutchman (AUDELCO Viv nom.). Regional: The Old Globe, "Heartbreak Hotel" (Chicago), ART, Williamstown, Huntington, Westport Country Playhouse, Two River Theater, McCarter Theater, Arena Stage, Long Wharf.
Chelsea Pace
Intimacy Director
The Telsey Office/Destiny Lilly, CSA & Alaine Alldaffer
Casting